Firearms Transfers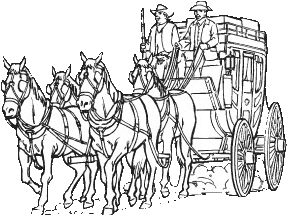 Incoming/Outgoing
$25.00 first gun $5.00 for each additional gun up to 10 guns plus shipping costs

For more than 10 guns incoming or outgoing call for a quote. Please note that outgoing firearms transfers fees do not include packing for shipment. For the aforementioned fees you'll provide packed but UNSEALED firearms. These prices do not includes local tax which must be added.
Why go to a gun shop to ship a firearm? Normally firearms (especially handguns) are shipped from a licensed firearms dealer to another licensed firearms dealer (FFL to FFL), that's required by law. However, there are some exceptions contact us for details.
Packing Fees: We'll pack the firearms for $10 for each long gun and $5 for each handgun. Note: Oversized weapons (exceeding 50" in length) will require a special packing quote.
No packing fees: If you'll box up your firearms yourself we won't charge for packing. Just don't seal the boxes as we have to inspect the firearms & we can let you know if the packing is adequate. Tip: use boxes that are just big enough.
Shipping costs:

$17 per handgun $45 per long gun this includes insurance for firearms valued around $500 each. For more valuable weapons we'll charge $5 (est) for every addtional $500 in value per firearm. (We normally ship Express mail through the US Postal Service).
Sample 1 (three handguns)
| | |
| --- | --- |
| Three Handguns, Total Value | $1000 |
| Fee: $25+10+10 = | $45 |
| Packing (1 box should work) | $5 |
| Shipping | $30 |
| Your Total = | $80 |
Sample 2 (two long guns)

Two Long Guns, Total Value

$1000

Fee: $25+10 =

$35

Packing

$2

0

Shipping

$70

Your Total =

$125.

00